Meta Elevate Coursera Scholarship Application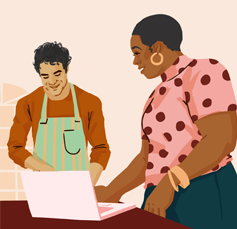 Apply for a scholarship to earn an industry-recognized professional certificate!
To support underrepresented communities, Meta Elevate is providing scholarships to Black learners working towards certification in digital skills and software engineering. As part of this effort, we're awarding 100,000 scholarships to Black learners in the United States working towards a digital skills and software engineering certification through our Meta Career Programs.
The following Professional Certificate programs hosted on Coursera are offered through the Elevate scholarship:
The courses are self-paced and entirely online, so you can learn from anywhere at any time.
Once you earn a Meta Certificate, you'll gain access to 250+ companies looking to hire skilled talent through the Meta Career Programs Job Board. Employment opportunities include jobs at Meta, BBDO, Havas Media, GroupM and more.
After applying, you will receive a confirmation email within 24 hours. All fields marked with * are required.